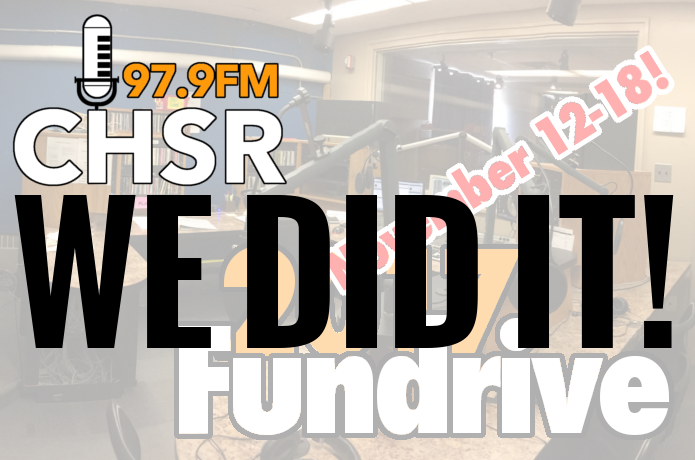 Fundrive 2017 is done … and we did it!
It's time for our annual fundraising campaign: Fundrive! We did it! We reached our goal after the fun Radiothon, and that's due to all of you. Thank you so much for pledging during the campaign. Perks will be heading out soon, if not already underway.
If you didn't get a chance to pledge, or you want to show more support, please feel free to check out the options below.
Support Community Radio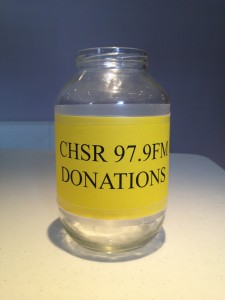 CHSR-FM is an independent, alternative, non-profit, campus and community radio station. We provide a 24/7 service, both in terms of delivering great alternative programming not available anywhere else, and in terms of providing a venue for public engagement, skills training and community support.
Your donation will help support the continual growth that CHSR-FM has demonstrated for over 56 years in operation. We are dedicated to expanding service, offering and training for the coming decades as well.
Thank you so very much for your support!
How You Can Donate
Join our monthly Patreon sustaining campaign, make a one-time donation to the station via PayPal, or join the Indiegogo campaign.
---
Join our Patreon Campaign!

Make a one-time donation of any amount you like!

Mail a cheque or money order
(payable to "CHSR Broadcasting Inc.") to:CHSR
Box 4400
Student Union Building,
UNB Campus
Fredericton, NB
E3B 5A3
Save