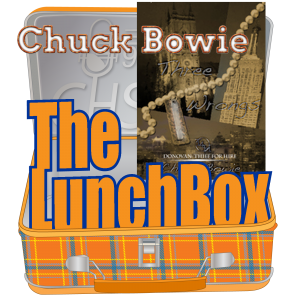 It's November, and for a great many people around the world, it's time to write. NaNoWriMo, or National Novel Writing Month is a challenge to produce a novel-length work (50,000 words) in the month of November. If you do the math, that's about 1,500 words a day!
Not everybody can write that fast. Most, like my guest today, try to write every day, and keep writing until the book is finished. Chuck Bowie is celebrating a great week: his second book (AMACAT)  just came out, his first book (Three Wrongs) is due out in paperback this Friday, and he finished the manuscript to his third book (Steal It All) today — and the ideas for the fourth book are already blossoming.
His novel series, Donovan: Thief For Hire is so far out in digital format, with the paper books coming soon. He joined me to talk about the writing life, where he found his inspiration, and the sheer joy of creating your own world.

Podcast: Play in new window | Download
Subscribe: Google Podcasts | RSS