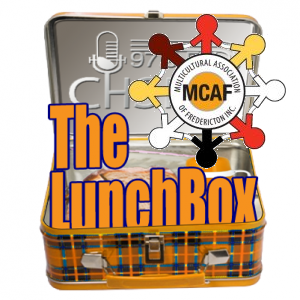 Celebrate the wide variety of international cultures to be found in Fredericton, while helping support an international student to pay for education.
My guest is Saa Andrew Gbongbor with the Multicultural Association of Fredericton (MCAF), who joined me to talk about their upcoming annual fundraiser for a scholarship for international students. The World Dance and World Food fundraiser will feature great performances — with chances for the audience to get involved! — as well as a wide variety of great foods from international cultures. Join them for the day to celebrate, and know t
hat the funds are going to help a student learn.
The World Dance and World Food fundraiser is on April 28 at 7pm, hosted in the Student Union Building (SUB) at UNB Fredericton.

Podcast: Play in new window | Download
Subscribe: Android | Google Podcasts | RSS