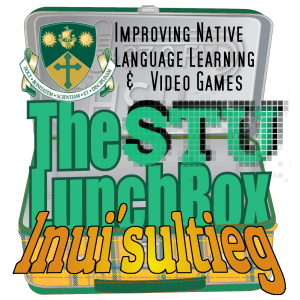 Language is not just the sounds we make, but the conversations we have with each other, the stories we share and the bonds they make.
In the first half of today's show, Jessica Christmas discusses the struggles in holding on to Mi'kmaq and Maliseet language, and the need to improve education for both aboriginal peoples and the general public on this culture-bearing words.
And in the second half, Laurie Mazzerol explores video game playing. From platformers and puzzle games to roleplaying games and FPSs, from multi-million dollar blockbusters to indie games, video games are bigger, better and more popular than ever before. But what about when they are too much?

Podcast: Play in new window | Download
Subscribe: Android | Google Podcasts | RSS