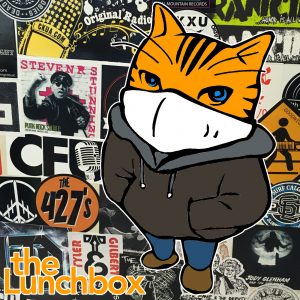 On today's show:
Rivers for the Fredericton area remain well below flood levels.
It's Draw a Picture of a Bird Day! Look out your window and be inspired.
It's Zoo Lovers Day! Consider donating to your favourite zoos (such as the Cherry Brook Zoo or the Magnetic Hill Zoo) to show them some love.
Interview: Jennifer Mcginnis-Warton (Potter)
Interview: Craig Schnieder (Sculptor)
COVID-19 updates:
The province announced two new cases of COVID-19 yesterday afternoon, bringing the total to 105. 39 people have since recovered from the virus.
Dr. Jennifer Russell reminds New Brunswickers that rules will evolve as often as the virus does. She encourages folks to wear non-medical face coverings.
Premier Blaine Higgs announced businesses can apply for working capital loans during the pandemic. They can apply through Opportunities New Brunswick.
Post-secondary students can apply for a new one time benefit of $750 if they can demonstrate that they fail to meet basic needs between now and the end of the semester.
Canadians who lost their jobs due to COVID-19 can start applying for the Canadian Emergency Response Benefit (CERB) this week.
Canada's chief medical officer of health recommended folks use non-medical masks when running their errands to help stop the spread of the virus.

Podcast: Play in new window | Download
Subscribe: Android | Google Podcasts | RSS