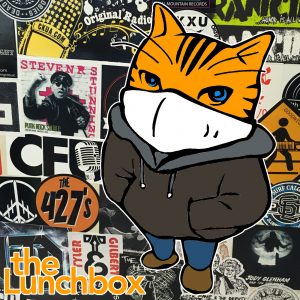 On today's show:
Interview: Scott McAllister – AIR – Print-Making (2018) 

Song: The Brood,

Chicken, Cheese & Beer

Interview: Meagan Murphy – AIR – Painter (2018) 
COVID-19 Update:
The province announced no new cases of COVID-19 yesterday afternoon, leaving the total number of cases at 116. 75 people have recovered from the virus. 

Dr. Jennifer Russell said her office is looking at ways for New Brunswickers to donate any medical supplies they have. She said she has received many touching phone calls from folks asking how they can help. 

Premier Higgs stressed the importance of connection during this time through phone calls, text messages, or video chatting. 

Prime Minister Trudeau is looking at ways to help folks who don't qualify for the CERB. More details are expected in the coming days and weeks. 

Jenica Atwin will host a virtual town hall to discuss what she has been up to in the past few weeks and answer questions. 

Rapid-fire testing kits for COVID-19 have been approved by Health Canada and will be shipped out to authorities this week. It's a Made In Canada test that can produce results in under an hour.

Podcast: Play in new window | Download
Subscribe: Android | Google Podcasts | RSS