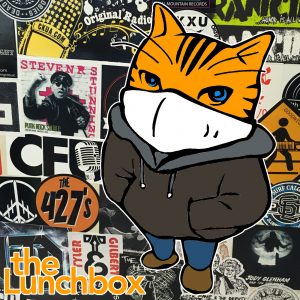 On this day's show:
A new musical segment! Positive Songs for Pandemics presents uplifting songs chosen by B Street's own B! This week, we hear Lodestar by Sarah Harmer. Tune in on Monday nights at 8pm for new episodes of B Street.
Interview: since we aren't able to bring you the monthly interviews with Real Life Survivors, I thought we'd remind you of the person who started them all: Julie Comeau, when I met her in 2019.
Interview: we revisit Rowan Miller of NotaBle Acts from 2019, talking about the playwriting contest (deadline is April 23 for your submissions, May 22 for student submissions)
COVID-19 update:
The province announced one new case of COVID-19 yesterday afternoon, leaving the total number of cases at 117. 

77 people have recovered from the virus. 

Dr. Jennifer Russell said New Brunswickers shouldn't get ahead of themselves, and that the outbreak is not over yet. 

Premier Higgs said his government will look into more benefits for essential workers from the federal government. 

Prime Minister Trudeau has expanded the requirements for the CERB. 

Post Secondary support and commercial rent support is expected in the coming days. 

The curve of COVID-19 in Canada is starting to slow, according to Dr. Theresa Tam. 

We hear about a very famous Canadian who is dealing with COVID-19 through song.

Podcast: Play in new window | Download
Subscribe: Google Podcasts | RSS