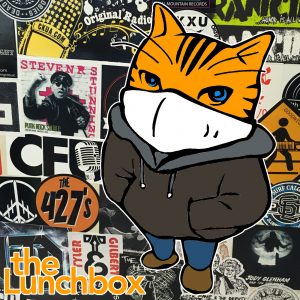 On today's show:
It's time to find your inner poet, and leave a Poem on Your Pillow and make up some Limericks, like this (terrible) I gave you as an example:

There once was a man named Pete Luckett




Who told us about filling our bucket




With fresh veg and fruit




Nature's bountiful loot




Much better than the guy from Nantucket

It's time to make the Nutty Fudge today, and celebrate all month with Hamburgers.
There are a lot of people in the world suffering from Fibromyalgia. Today is the day to give them a little extra thought, and find out how it affects them.
Fredericton Chamber Of Commerce Updates "Who's Open?" Directory


To keep people informed about which businesses are both continuing to work or which are opening up their offices again, the Fredericton Chamber of Commerce has been updating it's "Who's Open?" directory.





But, the directory goes beyond just lists of businesses. Many are offering additional support for dealing with the changing nature of your business in a COVID-19 world, from counselling and organizing advice, hardware and software for remote work, marketing and sales advice, and more.





https://www.frederictonchamber.ca/covid-19-business-directory/

Don't forget, too, that CHSR is offering free advertising to your business affected by COVID-19. Send inquiries to advertising @ chsrfm.ca for details.

DESIGN WORKS WEDNESDAYS – Create at Home Series: PRINTMAKING BOOKMARKS:
This week, join Jody as she gives you a tiny glimpse into the life of a print maker while creating your own unique bookmarks. Once you have mastered this, we will move on to another art form – origami and make bookmarks. It is almost time for Summer Reading Club with the NB Public Libraries and we want you to be prepared for mind adventure and learning! Next stop, creativity!
Stay tuned to UNB Art Centre's Facebook, Instagram and Twitter, as we post upcoming creative projects and the supplies that you will need weekly. Let's make our stay at home more creative and productive!

The UNB Art Centre galleries at Memorial Hall on the UNB campus are currently closed until further notice as a result of the Covid-19 emergency.

Please follow our exhibits and programs on-line.

King's Landing To Open In June — Facemasks Required
Planning to open in June 10
Adding 60 new hand sanitizing stations
"Certain protocols, some won't be so historical looking." — Chief Executive Officer Mary Baruth
Adding an exhibit on the Spanish Flue
Staff will be wearing themed "period masks"; some places with have "period screens"

Featured Interview: Emily Kennedy from 2019 on Graphic Composition
Bondo Picked Black Mountain's Pretty Little Lazies
From our Postponed: A Mixtape, I selected New Know by Weak Size Fish
COVID-19 Update:
Public Health reported no new cases of COVID-19 over the weekend, leaving New Brunswick's total number of cases to 120.

Premier Higgs announced on Friday the province is in the orange recovery stage. More details on what that entails can be found on the province's website.

Dr. Jennifer Russell told residents she will make sure restrictions are put back in place if they cannot be followed.

Prime Minister Trudeau said more than have a million businesses and two million workers are getting the benefits from the Canada Emergency Business Account and the Canadian Emergency Wage Subsidy.

Podcast: Play in new window | Download
Subscribe: Google Podcasts | RSS