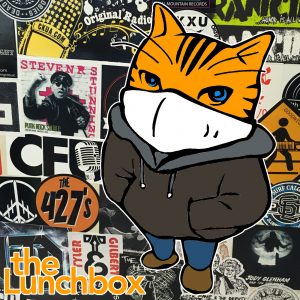 On the show:
It was pretty simple on Thursday (for once): it was just Filet Mignon Day. (And probably something else for vegetarians.)
Lainie B from Monday Night's B Street has another instalment of  Positive Songs For Pandemics with The Arkells and Frank Turner's song Hand Me Down.
While we do hear The Grey by Kill Chicago, I mistakenly identified the interview. It was with Carter Chase, a sculptor who was in the Barracks as an Artist-in-Residence in 2016.
And the short film The Beautifully Drowned by Jon Dewar won several awards, but before it was even done, I caught up with him in 2016 to talk about what was going into it.
News updates:
New Brunswick Public Health reported one new case of COVID-19 yesterday afternoon.

A proposal by Premier Blaine Higgs to avoid a potential snap election will be front and center again today in Fredericton.

Education Minister Dominic Cardy begins his return to school briefings today.

You'll be paying a bit more to fill your gas tank after the weekly setting by Energy and Utilities Board.

A man is facing charges after robbing a convenience store in Shippagan earlier this month.

Woodstock RCMP are looking for the public's help to locate a missing man from Piercemont.

New Brunswick will hold Canada's first jury selection and trial since the onset of COVID-19.

And the national RCMP wants to hear from the voices of youth across the country.

Podcast: Play in new window | Download
Subscribe: Android | Google Podcasts | RSS