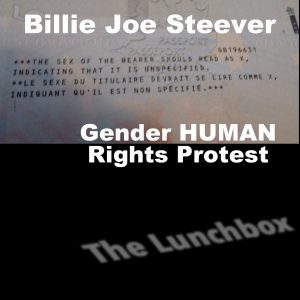 We all go through life trying to figure out who we are; sometimes, the world seems to get in the way of that.
My guest today is Billie Joe Steever, who is fighting to have her gender identity recognized properly. She shares the story of her journey of self-discovery and troubles that she underwent getting support, both medical, personal and political.
Billie is holding a protest on April 9th at noon in front of the Legislature, to call attention to her situation and seek to resolve it for herself, and for others who might be going through a similar difficulty.

Podcast: Play in new window | Download
Subscribe: Android | Google Podcasts | RSS