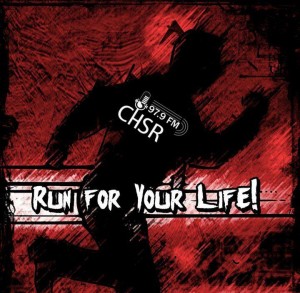 It's YET ANOTHER EPISODE SOMEHOW. What's super bizarre is next week marks the actual ten year anniversary of the show… what does that even mean? Anything at all? I can tell you it means that I have a large catalogue of great music and /hopefully/ some awesome music got exposed to someone who liked it over the ten years. Lots of memories. Lots of hours in front of a microphone. Behind the microphone?  Perspective, really. Either way, I can say that I certainly have a face for this job.
I doubt I'll do anything special. Maybe. Probably.
Send requests to RunForYourLifeCHSR [at] gmail.com !
Playlist:
Lost – Kitchen Witch
Over The Line – Sonic Circus – AU
Facade – Shades of Sorrow
Mass Hysteria – Rockin' Engine
Reach For The Stars – BLACK FATE
Blindfold It Away / V O I D – Motion Device
Head Mounted Sideways – VOLA
Priestess of Misery – Sergeant Thunderhoof
Carry The Flame – Unleash The Archers
Breakaway – Tsunami Bomb

Podcast: Play in new window | Download
Subscribe: Google Podcasts | RSS