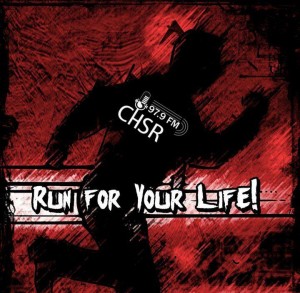 That's another request show over with! Oh, wait.. you haven't heard it yet?
Well, it's got a lot of stuff spanning from when the show first started to now, psychobilly, punk, metal, and a bunch of stuff in-between. So snag this podcast, grab a friend, force them to listen to it even when they struggle, and then be happy knowing that you made someone else listen to my show.
As always, requests can be sent out to RunForYourLifeCHSR [at] gmail [dot] com !
And now, time to enjoy my weekend.
Playlist:
Altogether Not Together – Freeze the Atlantic
In The Wild – Lionsault
Watch It Burn – Napalmpom
Mind Of My Own / The Art Of Getting Even – The Arkhams
Agent Orange – Fit For Rivals
Tomorrow May Never Come – The Creepshow
Sleep Tight – Sumo Cyco
Cleanse The Bloodlines – Unleash The Archers
No Man's God – HALF Gramme of SOMA
Zeroth Law – Puta Volcano
Obligation – Tsunami Bomb

Podcast: Play in new window | Download
Subscribe: Google Podcasts | RSS