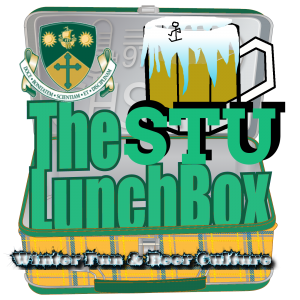 STU Journalism presents: the STU Lunchbox!
Winters in this part of the world are long. You've got a couple of choices: leave (not always feasible); hide inside (sometimes feasible, at least until you climb the walls); or enjoy it.
On this show, Chris Brooks takes a look into how to beat the Winter blues — by facing show face-on, with skis, poles and smiles. And Johnny Cullen looks into an indoor activity that's growing in popularity: beer culture, and brewing your own.

Podcast: Play in new window | Download
Subscribe: Google Podcasts | RSS