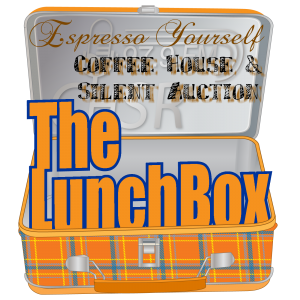 We should celebrate diversity in many forms — not least of which is the diversity of ways we can love each other.
Until the day comes, however, it is necessary to support those who would speak out for and live in a variety of sexual orientations.
And if we can do that with music, poetry and coffee, well.. Even better!
My guest today is Chase Plourde, one of the organizers of the Espresso Yourself! Coffee House and Silent Auction. That's coming up at the Roxstone Café on March 20, starting at 6:30pm. The event is a feel-good fundraiser for the Fredericton Pride parade (and other events put on by Fredericton Pride). Chase (and silent friend!) joined me to talk about the positive changing experience of the full spectrum of sexualities that this city is providing, as well as talk about the continuing need to reinforce open-mindedness and equality in sexual thinking.
Music today:
I'm dreaming of the hot, hot sun by playing It's A Burn by Samantha Savage Smith off her Fine Lines album.
After an interview about a coffee house, why not play Wake Me Up from the self-titled album by Fossil Cliffs?
Finally, we Leave No Bridge Unburned and go Downtown with Whitehorse.

Podcast: Play in new window | Download
Subscribe: Google Podcasts | RSS