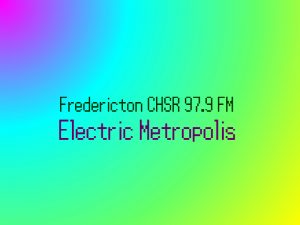 Let the city lights dazzle you! Let the full moon glow through the haze brighter than the sun! Let the sound wash around you with life in abundance and hope ever-flowing! The nights are ours if we claim it, our hearts beat if we demand it, and we will sing until the sun arises!
Tour Itinerary:
Club Electric:
"Chantal" by Dylarama off the album Certified Cutie
"Signals" by To The Trees off the album To The Trees
"Want To See U" by Jean Tonique off the album Well Mannered Frivolity
Chiptune District:
"The Beckoning Enslaved" by Diad off the album Diad
"Cyberia" by 3D63 off the album Electric Pawer
"Outside The White Shadows" by chibi-tech off the album Psycho Somatic Generation
Future Hall:
"Open World" by Arcade Blaster
"Lonely" by Snowshoo
"kagayaki" by SEIUN
VGM District:
"Night of the Blood Moon (Main Theme)" by Chris Logsdon off the Night of the Blood Moon (Original Game Soundtrack)
"Nervousness Is Just Bravery Disguised (Nervous Crisis, Nervous Crisis 2)" by GlacialSpoon off the album Arcadia Legends (from ocremix.org)
"Bit Happy" by Freaky DNA off the Retro City Rampage Soundtrack
Final Stop:
"Sensitive" by Bloody Diamonds off the album Ghost
Got any suggestions for future tours?

Podcast: Play in new window | Download
Subscribe: Android | Google Podcasts | RSS