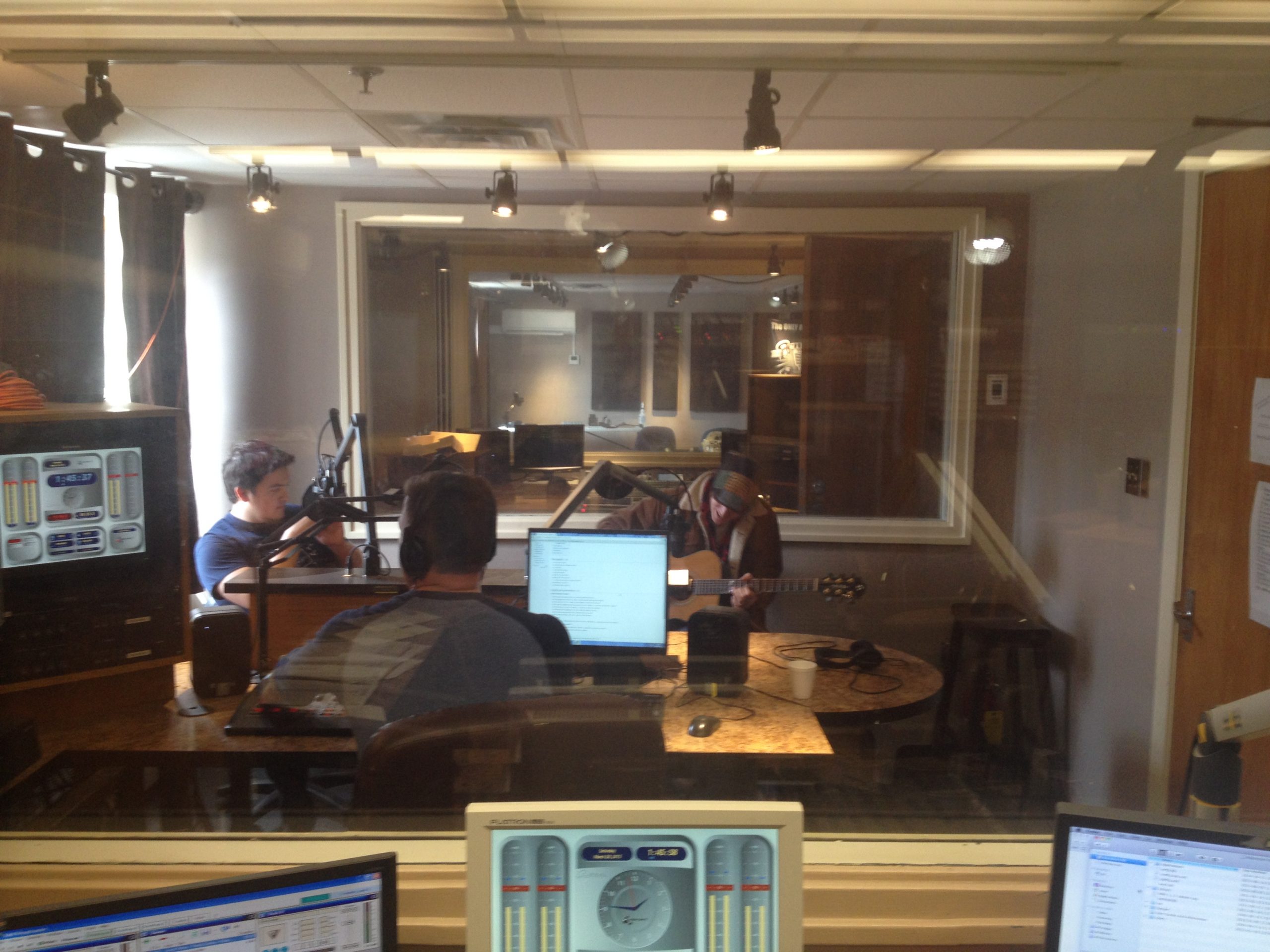 Join the Team
CHSR is a volunteer-run alternative radio station serving the student communities of UNB and STU, as well as the community of the Greater Metropolitan Fredericton area, and the world online.
We are made up of dedicated volunteers ranging from university students to the general public.
---
Make a show. Make a difference.
Tell Stories
Radio and podcasts are intimate, story-telling mediums, and there are millions of stories to share, from fiction, drama, personal accounts, success stories, investigations and more. Or maybe your into journalism? Bring the news and inform our audience.
Play Great Music
Music moves us. It gets us. It shares emotions and thoughts. There's music for everyone, but not everyone hears their music. Share your discoveries that thrill your soul that the audience hasn't heard yet.
Create Your Show
Our shows don't have to conform to any single format. Roll your own. Do it your way. Play songs to break up the music. Or chat to break up long sets.
Got an idea and not sure how to make it happen? We'll help you develop it. Experiment. Change the idea. Refine it. Start over.
---
Share great music far beyond
the same old 40.

Share Community
We welcome all from all backgrounds, cultures and nationalities. Produce a show in your own language for your friends and family, or bring everyone into a glimpse of your traditions, culture, history and dreams.
Support Production
A show can run with just a single person, but it gets better with help. You can aim to be a Producer, responsible for a myriad number of things behind the scenes, from booking guests to scheduling, from design to creating segments.
Lead The Team
Are you an organizer? Interested in helping grow the station and build its future? The Executive Committee needs leaders like you to make sure everything runs smoothly.
Or maybe you want to work on a larger level? Join the Board of Directors to represent campus or community interests in our planning and decision-making.
---
Make broadcast radio and podcasts.
We are driven to create interesting and information audio for the audience of Greater Metropolitan Fredericton, and the entire world. We broadcast on 97.9 FM to the entire valley, and stream online through our website and on the TuneIn Radio and RadioPlayer Canada apps.
We maintain a 24/7 schedule, with space for live shows from 7am to midnight. Make your slice of the airways a must-listen event in real-time, or prepare your shows ahead so you can join friends in a listen.
But the show isn't over when the timeslot is finished. Share the sound via podcasting, to reach beyond the time and space of first broadcast. We'll show you how.
Learn how to syndicate your show to dozens of radio stations across the country. Practice to get the right mix of pre-production, planning, execution and delivery.
You don't have to do it all on your own. We're here to help.
---
But what else can you do?
Still not convinced there's a place for you here? Try these on for size:
review new music
research news & current affairs
discover & book interview guests
create & manage the socials
take photographs, both inside and at events
cover an event & report on it, on air & online
run the mixer for in-station band performances
be involved in workshops and get additional training
participate & organize fundraisers
cover sports, from one to all
create ad campaigns, both audio and web
interview interesting people, from musicians to authors to artists to politicians to everyone else
write, direct, star or craft audio dramas
make audio art, documentaries, shorts, segments or anything else that people can hear
explore the 80,000+ albums in our music library
---
Find your Voice. Develop your Talent.
Make Real Radio.
Drop by the station between 10am and 4pm on weekdays to talk to staff and volunteers.
We're located in Room 223 of the Student Union Building on UNB campus.
---
Learn. Experiment. Grow.
Become.