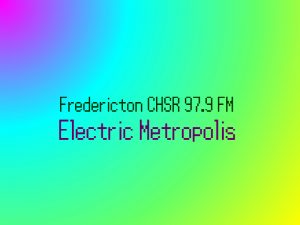 The digital voices keeps the heart beating and the soul dancing. Here on The Electric Metropolis I, your humble tour guide, shall take you into a fake dimension and make some polaroid memories with you as we look up into the night sky and wonder what it would be like to be starfarers. Who am I? I am AD Springer, a tour guide with salty sweets in his pocket and a tour bus capable of dimension-reversing dualities and an Astroid Driller arcade machine installed in the back. You may have heard of my tour on the latest Video Girl Yukiko (now available on TrideoDisc) with her award winning smile! If you get the full tour package now you'll even get a free copy of Shadow Blade for the MagicBox 64. At the end of the tour, we can sit back, relax, and breathe the black together.
Tour Itinerary:
First Stop:
"Static Hearts" by Rock Candy (A DBOYD x Kommisar Project) off the album Rock Candy
"Death Throes" by SuperStranger off the album Low-Poly Supernova
Synth District:
"…Of Your Fake Dimension" by Com Truise off the album Iteration
"Polaroid Memories" by Mirrorvoid off the album Neon Tattoo
"Starfarer" by Starfarer off the album Starfarer
Chiptune District:
"Salty Sweets" by Laffe the Fox off the album Last Tear to Fill the Cup of Emptiness
"Dimension-Reversing Dualities" by Diad (a Heosphoros x Tadpole Project) off the album Diad
"Astroid Driller" by Marshall Art off the album Marshall Art
Future Funk District:
"Video Girl Yukiko" by Desired off the album Timeless
"Smile! (ft. Binary Stars)" by BarbWalters off the album Reconnect
"Shadow Blade" by R E M L A R ?
Final Stop:
"Breathe the Black" by Ryan Ike off the album Where the Water Tastes Like Wine (Original Game Soundtrack)
Got any suggestions for future tours?

Podcast: Play in new window | Download
Subscribe: Android | Google Podcasts | RSS