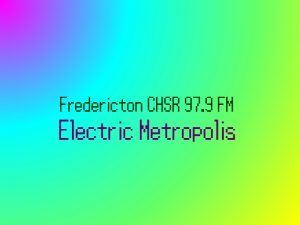 Tour Itinerary:
First Stop:
"Tanuki's 8th Duel" by Kommisar off the album Cosmic Phantasm
Club Electric:
"Interstellar Duel" by TWRP off the The Device EP
"Eclipse" by To The Trees off the album To The Trees
"Escape From Space Jail" by Villainest off the album A Vision of Light
Chiptune District:
"Coastal Cliffs" by Decaying Tigers off the album Arcade Anarchy
"New York Cheesecake" by PROTODOME off the album BLUESHIFT
"Moonlight and Starbright" by Jamie Goodchild off the album Night Dive
Future Hall:
"Swimsuit & You" by AnTgry off the album Dimanche Nuageux
"Skateparks At Sunset" by OSC off the album Boys On Boards
"Feeling Like (Feat. Pop Up!)" by Melonade off the album Melonade (2019 Edition)
VGM District:
"Passion" by RoboRob off the KINGDOM HEARTBEATS
"Final Fantasy IV "Tales of Courage and Sorrow" OC ReMix" by RebeccaETripp off the ocremix.org
"She Shines" by Darren Korb off the album Transistor: Original Soundtrack
Final Stop:
"Lunar Boulevard" by Random-storykeeper
Got any suggestions for future tours?

Podcast: Play in new window | Download
Subscribe: Google Podcasts | RSS