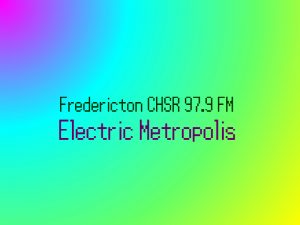 Tour Itinerary:
First Stop:
"Aozora No Rhapsody" by Kommisar (A Kobayashi san Chi no Dragon Maid OP 8-bit Cover)
Synth District:
"All I Ever Wanted" by To The Trees off the album To The Trees
"Ordinary Love" by Lilyer off the album Maybe This Is All You Can Be
"Neon Sprites" by Dana Jean Phoenix off the album Synth City
Chiptune District:
"Return To Bounds" by chibi-tech off the album Psycho Somatic Generation
"Nintenesis" by Lazy Nerd 204 off the album Soul Searching
"Spectres in the Mist" by Cody Carpenter & Mark Day off the album Shadow Spirits Vol.1
Future Funk District:
"Magic Love~" by Mito
"Himeji (feat. Joao Miguel)" by Tokyo Wanderer
"Days" by Maid Cafe
Dance Hall:
"Rolling Start! (Daytona USA) by Ben Briggs & PrototypeRaptor off the album VROOM: Sega Racing
"Moonlight feat Zefire" by Clement Bazin off the album Everything Matters
"Big Bang" by FWLR/Twistex off the album Without Borders
Final Stop:
"Mehcinut" by Jeremy Dutcher off the album Wolastoqiyik Lintuwakonawa
Got any suggestions for future tours?

Podcast: Play in new window | Download
Subscribe: Android | Google Podcasts | RSS