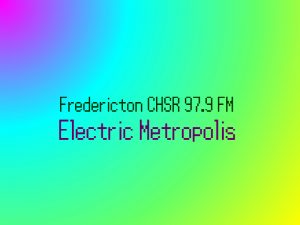 I am AD Springer (AKA Corbinion), your musical tour guide to the music of a future we were promised but never got; music of a city dreamt by artists for years and a year and never formed; music that you cannot, will not, and should not miss out on! That city? The Electric Metropolis! On the music tour we have some new albums, some artists from near and far, and -overall- a nice night to take a tour of this great city of sound. As always, listen up, listen close, and enjoy the tour while you can!
Tour Itinerary:
First Stop:
"Phasing Inferno" by Themnotyou off the album Tropical Rainforests [DOSWORKS/1995-2000]
Future Funk District:
"B GRL" by LemKuuja off the album CHEESECAKE+
"Shine On!" by sparkly night
"Southern Tropics" by Aloe Island Posse  off the album Midnight Selects
VGM District:
"Cold Droplets of Water" by Ryan Fogleman off the album Ceress and Orea (Original Game Soundtrack)
"Lifebeat of Lilim" by Garoad off the album VA-11 HALL-A EX – Bonus Tracks Collection
"Tangledeep 'Dreams of the Deep' OC ReMix" by DrumUltimA, PRYZM off the website ocremix.org
Synth District:
"Baby Sounds" by Vandal Moon off the album Wild Insane
"High Score High" by Mirrorvoid off the album Neon Tattoo
"Protovertigo" by Venator off the album Victor's Descent
Chiptune District:
"Leaves" by Bubblegum Octopus off the album Goodbye, 2013
"Toadstool Pipeline" by Lazy Nerd 204 off the album Soul Searching
"The St. Helens Lobotomy Incident" by chibi-tech off the album Psycho Somatic Generation
Final Stop:
"Cocoloco" by Joyful Noise off the album Cocoloco
Got any suggestions for future tours?

Podcast: Play in new window | Download
Subscribe: Android | Google Podcasts | RSS