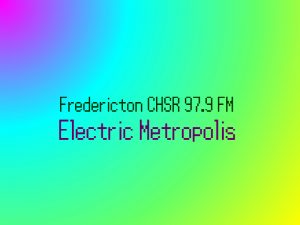 Tour Itinerary:
First Stop:
"Changing Depths" by 1cY off the album Speculation
Future Funk District:
"Summer With You" by Aritus off the Walkingman EP
"My Love" by Snowshoo off the Snowshoo EP
VGM District:
"Battle Atop the Sea Spire" by Norrin_Radd off the Cartoon Network Match Land Original Soundtrack
"Uproar" by Jeff Ball off the Tiny Barbarian DX: Threat from Beyound Original Soundtrack
Synth District:
"Synth City" by Dana Jean Phoenix off the album Synth City
"Modern Shakedown" by Dear Rouge off the album Phases
Chiptune District:
"The Sugar Rush" by Cyanide Dansen off the album Zenzoo Pop
"Curse of the Heavens" by Kommisar off the album Cosmic Phantasm
Interview with Kommisar:
The artist behind the album Cosmic Phantasm & the Subconscience EP. He is also half of the chipmusic duo Rock Candy.
He's an Acadian chip music composer who uses almost only a gameboy tracker, or LSDJ. Since at least 2013, he's been whipping up great chiptune music and been part of compilation albums such as Noise-Chan & Nugget Adventures in Chiptunes, Chiptunes = WIN, and he's even made music for the video-game Super Slime Arena out on Steam.
Soundcloud is: https://soundcloud.com/kommisar
Bandcamp: https://kommisar.bandcamp.com/
Youtube: https://www.youtube.com/user/arsenic5150/

You can buy the game Super Slime Arena on Steam & Humble Bundle,
You can also buy or listen to the soundtrack to the game on Bandcamp
Final Stop:
"Whispering Williows feat Emily Kennedy" by Wangled Teb off the Final Earth EP
Got any suggestions for future tours?

Podcast: Play in new window | Download
Subscribe: Android | Google Podcasts | RSS