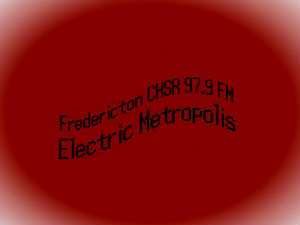 I am AD Springer, your musical tour guide to all things future funk, chiptune, synthpop, and other reach out and grab you music in the electronica sphere on The Electric Metropolis. Come tour the city of sound with me from around the world! On this tour you will hear the dark alleyways that stretch forever in all directions, followed by the bright shining lights that make The Electric Metropolis the great city of sound it is! Near the end you will also hear an interview with coda, the composer of Omega Strike Original Soundtrack and many other great albums you should check out!
Featuring songs from Church of Trees' album Primitive Creatures; coda's Omega Strike; and Lazy Nerd 204's Ontario Pheonetix and many others! In the darkness you will hear the soul, sorrow, and seething anger hidden deep in the city and in the light see all the hopes and dreams you could ever hope for rise above for all to see!
The first stop features a stop at the future funkiness of Desired followed by some alleyway skulking where few tread. After that we will see about battling our way out and finding the bright lights that bring us to the highest of the eternal urban nightscape. So stay close, listen well, and maybe you'll hear something you'll want to hear time and time again.
Tour Itinerary:
First Stop:
"Honey Bunny" by Desired
Synth Alley:
"Primitive Creatures" by Church of Trees off the album Primitive Creatures
"A Darker Path" by Midnight Danger off the compilation album Magnatron 2.0
"She Moves Like A Knife" by PERTURBATOR off the album The Uncanny Valley
Heavy Chip Alleyway:
"Soul Harvest" by Phil Western off the album Neuro-Plastique
"Refinned Solutions to Bleeding" by Lazy Nerd 204 off the album Ontario Phonetix
"Nightflier" by Themnotyou off the album BotB One Hour Battles
Battle District:

"Battle Stem" by Norrin_Radd off the album Dice Mage 2 Original Soundtrack
"Forbidden Hell" by Heosphoros off the compilation album Noisechan & Nugget: Adventures In Chiptunes
"Omega Strike" by coda off the album Omega Strike Original Soundtrack
Interview with coda!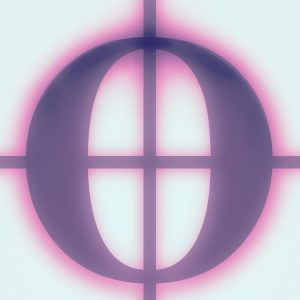 –Check out coda's soundcloud & bandcamp for all they've done and will do soon!
Final Stop:
"Hopes and Dreams (UNDERTALE)" by David Ramos & Ro Panuganti off the album Spirit
Got any suggestions for future tours?

Podcast: Play in new window | Download
Subscribe: Android | Google Podcasts | RSS