1) What made you start your show?
Actually, the show was originally known as Falls Count Anywhere. It was started by a gentleman named Andrew Vaughn back in the spring of 2006. Drew joined as a co-host in August 2006. Travis soon followed in the spring of 2007. Fred made some sporadic appearances during 2007 to officially become part of the team in 2008. And we 'evolved' into Against The Mat in June 2011.
2) Tell us a little about your yourself?
We are all lifelong wrestling fans. Drew, Travis and Fred have gone to a few UFC events in the past 2 years (UFC 140 & 152 in Toronto, UFC 154 in Montreal).
3) Who would be your dream guest on your show?
"Stone Cold" Steve Austin, Bret "Hitman" Hart, Bruce Buffer, "The Million Dollar Man" Ted DiBiase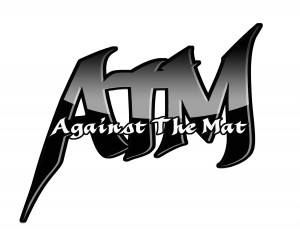 4) What made you decide to come to CHSR to air your show?
Falls Count Anywhere was already on CHSR when the current team started, so it was just natural to stay on board with CHSR.
5) Where do you see the show going in the future?
We are hopeful in getting a larger influx of guests and are looking to make an effort to make the show more interactive with our listeners.
Follow them on Twitter and Facebook and Listen to the Live on Wednesday nights!