Welcome to Entrepreneur Hour.
This part features Mourning Star Entertainment, a NB local music production company; owners Erin and Bryan Hilson are very excited to join us.
We talk about the challenges they face, and the values that drive them towards success.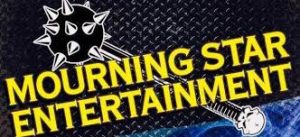 We plays music by Fallen Pawns and Lucid Nightmare
and really dive deep into entrepreneurship and what it means.
Thanks for listening,
Please help us by donating to  …
http://chsrfm.ca/blog/about/donate

Podcast: Play in new window | Download
Subscribe: Android | Google Podcasts | RSS