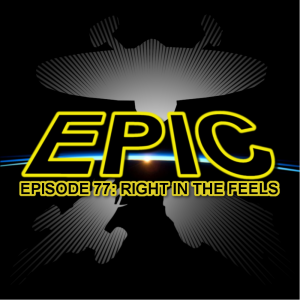 A gut punch right to the feels.
Hosts
Corrections
If you noticed any issues with this episode and would like us to post a correction, email us here: epicchsr [at] gmail [dot] com or tweet us at: @epicchsr
Credits
Produced in partnership with CHSR 97.9 FM in Fredericton, New Brunswick
Post Editing: Andy McMullen (Whhaaaaaa??)
Opening Sketch written by: Group Effort
Opening/Closing Music: "Cheezee Lab" by Kevin MacLeod via Incompetech.com
Epic is published by CHSR Broadcasting Inc.
All views expressed on this program are solely those of the individual and not necessarily that of CHSR Broadcasting or Geekloo.

Podcast: Play in new window | Download
Subscribe: Android | Google Podcasts | RSS