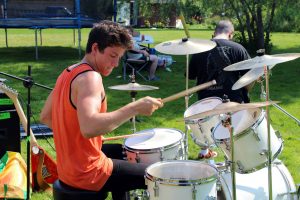 Last week our good friend Michael Pinto from Indifference and Rocket Taylor stopped by to talk about music school, cartoons and to show off his knowledge of one of his favorite bands!
Also! We introduce a new segment call "Song of the Week" last week's song was "Cory's Song" by Michael's band Rocket Taylor!
Check out their album "The Old Testament" here: https://rocketaylor.bandcamp.com/releases
This week! We catch up on all the important metal news that has been happening the past few weeks! Get up to date tomorrow night from 10-11:30pm!

Podcast: Play in new window | Download
Subscribe: Android | Google Podcasts | RSS | More