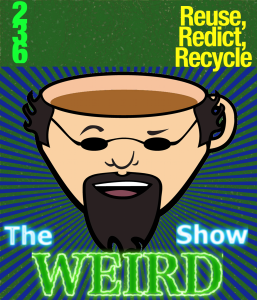 TWS236: Reduce, Redict, Recycle
CQ: What record will be broken in 2013? A new one or an old one?
On the show this week:
Front Page
Down To Earth or Hardly Human
Not Of (Or In) This World
Bye The Numbers
Monsters, Wink
ApocEclipsed
Full list of 248 articles and the full show recording over at The WEIRD Show!