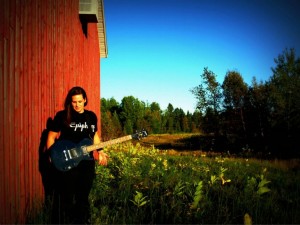 Each week, our very own Bondo (host of Homemade Jams, Her Turn and Anything Goes) brings her love of music and an album that she's sure we should be listening to. She's never wrong!
This week, Bondo brings us a bit of news (and a contest!) about SappyFest, we discuss losing our musical heroes, and we finish with a great song by Monowhales called Real Love, from their latest EP Control Freak.
Don't forget: to enter the draw for tickets to the upcoming SappyFest, participate in our social media, from Facebook, Twitter or Instagram.

Podcast: Play in new window | Download
Subscribe: Google Podcasts | RSS | More