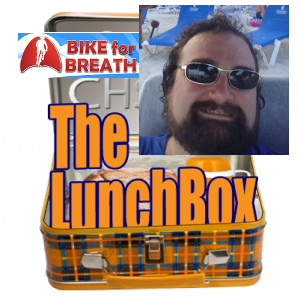 Some people meet with bad health, and it gets them down.
Other people, the inspiring people, they are the ones that take on bad health with full spirits, fight on and turn it all around.
I had the delight to talk with two such folks today, along with the VP of the NB Lung Association. They are all taking part in the upcoming Bike For Breath, a fundraiser and cycling challenge being held on September 28. Carmen Hamilton underwent a double lung transplant in early 2013, then participated later in the year in the Bike For Breath. Krystal Freake was diagnosed with cystic fibrosis at a very young age, but hasn't let lung problems slow down her passion for sports, although she will also be seeing a lung transplant in her future. Both of them were brought as guests by Arthur Thomson, Vice President of the NB Lung Association and one of the organizers (and participants!) of the upcoming Bike For Breath.
Listen to their incredible stories and see if you can either raise money & participate or donate to a great cause.

Podcast: Play in new window | Download
Subscribe: Google Podcasts | RSS