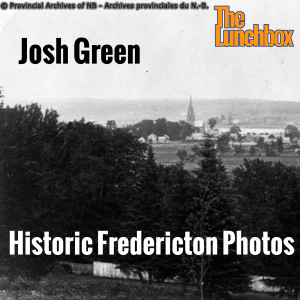 Photographs are an amazing tool to understanding the past — even when they remain mostly mysterious.
My guest today is Josh Green, Photo Archivist at the New Brunswick Provincial Archives. He's holding a talk on January 18 at the Archives (sponsored by the York-Sunbury Historical Society) to talk about historical photographs of Fredericton, dating from Confederation all the the way to the turn of the 20th century. He discusses the large collection at the archives, the process of authenticating and understanding the photographs, and some of the fascinating pictures he'll be presenting.
Join Josh Green at the Provincial Archives (Dineen Drive, UNB) on January 18 at 7:30pm.

Podcast: Play in new window | Download
Subscribe: Google Podcasts | RSS