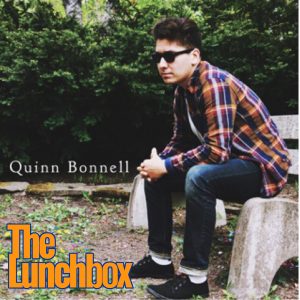 There is no better way to get experience than by simply doing it — do everything you can manage to do.
My guest today is Quinn Bonnell, a musician from Miramichi currently living and working in Fredericton. His music draws inspiration from blues and John Mayer, plays guitar (and all the instruments), and is working on an EP due out around October. We talked about his background as a hard-working cover artist and his current ambitions to play music that people respond to.
You can catch Quinn Bonnell at the Fredericton Region Museum's free open-house day, August 14, between 1pm and 2pm.
I played two tracks from Quinn's SoundCloud account: Moving Pictures and I Don't Mind.

Podcast: Play in new window | Download
Subscribe: Android | Google Podcasts | RSS