Podcast: Play in new window | Download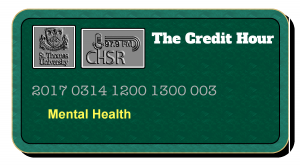 "The Credit Hour" is an irregular series of hour-long programs replacing The Lunchbox, prepared and presented by STU Journalism.
Terms associated with "mental health" are used a lot these days — but are we using them correctly? Or are they suffering from becoming too common?
Save