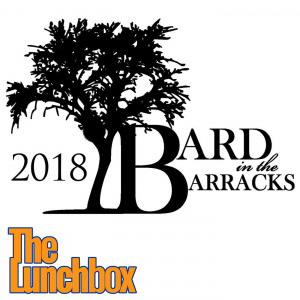 The magic of Shakespeare is that we can both interpret it for contemporary audiences, adapt it for local stages (and woods!), and yet it still contains within in the original story and still moves us to laugh, cry and shout.
My guests today are Len Falkenstein, Robbie Lynn and Kelly McAllister, all from the upcoming Bard in the Barracks performances of Shakespeare in Odell Park and the Barracks Square. Len explains why he chose to bring back last year's very successful A Comedy of Errors and added the lesser-known "dramedy" Cymbeline, and Robbie and Kelly play off each other with a scene from Cymbeline with their characters Cloten and Imogen.
Bard in the Barracks opens this Friday, and the season runs until July 8.

Podcast: Play in new window | Download
Subscribe: Google Podcasts | RSS