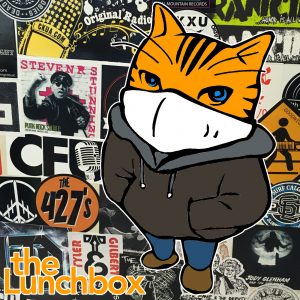 On today's show:
MusicNB announces NB AT HOME program


From MusicNB Facebook page:

"In these times of physical distancing and social solidarity, we all need to adapt to our new (and temporary) reality and find new ways to connect and share. Music·Musique NB is partnering with the Department of Tourism, Heritage and Culture to launch the NB AT HOME program. We are proud to contribute to the wellbeing of our music community by providing paid opportunities for musicians to present live music performances via social media. This also is a great opportunity for people to support the local scene in the comfort of their own homes!




"Music·Musique NB encourages submissions from members of diverse communities, including Indigenous artists, artists of colour, artists with disabilities, artists from the LGBTQ+ community, and artists who identify with other intersectional and marginalized groups.




"LINK FOR ARTISTS:

tinyurl.com/NBatHOME

"
April is National Poetry Month!


The elm + ampersand podcast will be sharing a poem-a-day by New Brunswick poets throughout April 2020.

If you would like to submit a poem(s), email jennalynalbert[at]outlook[dot]com with your previously unpublished poem and a brief bio. Poems can be in English or French. Poems in other languages may be considered, though we will require an English or French break down of the poem in order to gage its quality.

We welcome submissions from BIPOC, writers with disabilities, LGBTQQIA2S+ writers, and writers from other under-represented communities. Submissions will be considered whether they are from emerging or seasoned poets. The elm + ampersand poem-a-day will be curated by Fredericton's Poet Laureate Jenna Lyn Albert.

Please submit poems by April 15, 2020 at the latest in order to be considered for the poem-a-day project. Each poet who has a poem selected for this National Poetry Month project will be paid $20 for their work. Many thanks to the City of Fredericton for covering payment of poets from Fredericton. New Brunswick poets from outside of Fredericton will be paid using funds raised through the elm + ampersand poet relief fund:

https://www.gofundme.com/manage/elm-ampersand-poet-relief-fund

.
Jokes for April Fool's!
While I suspect most of us aren't in the mood for April Fool's Day's usual pranks, I think we could all use a bit of humour. Send your favourite (or worst!) radio-friendly jokes to PSA [at] chsrfm.ca or feedback [at] chsrfm.ca or record them on our voicemail at 506-453-4989. and I'll play it on The Lunchbox.
The province announced two new cases of COVID-19 bringing the total to 68. Community transmission has played a role in the cases. 

The province is remaining focused in testing the right people at the right time, including health care workers and nursing home residents. 

Going into the third week of emergency measures, Blaine Higgs is impressed by the dedication of people taking things seriously. 

Canadian case numbers jumped to 7,424 confirmed and 89 deaths. 

The Canadian military is ready to be deployed if necessary.
Interview: Len Falkenstein (2016) – NotaBle Acts (nbacts.com) 
Song: "Joy of Cooking" – Old Man Leudecke

Podcast: Play in new window | Download
Subscribe: Android | Google Podcasts | RSS