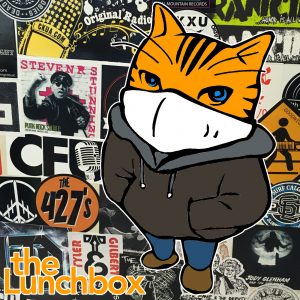 On today's show:
It's Stop Food Waste Day! Try working on meal planning for yourself, and urging leaders in food industries and politicians to find better ways to stop food waste industrially.
It's International Dance Day! Dance around your livingroom like no one is watching. Except your cat, and their opinion isn't needed.
Just a Thought: Reshaping Our Cities post COVID-19
Bondo Picks Free To Grow, When I Dream
Song: Del Bel, In My Solitude
Interview: Matt McLean, Improv for Mental Health (2018)
Song: Elephant Skeletons, Trash Sultan
COVID-19 updates:
The province announced no new cases of COVID-19 for the tenth day in a row yesterday.
This announcement leaves the total number of cases at 118.
114 people have recovered from the virus, leaving four active cases.
Dr. Jennifer Russell expanded the province's testing protocols to add more symptoms for which to lookout.
Premier Higgs is banning temporary foreign workers from entering the province due to COVID-19.
Prime Minister Trudeau said Canadians must have no tolerance for racism and antisemitism towards Asian Canadians.
Parliament will meet in person today to push for emergency student benefits to be approved.

Podcast: Play in new window | Download
Subscribe: Android | Google Podcasts | RSS