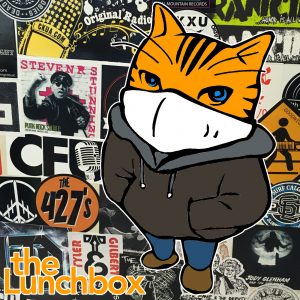 On today's show:
It's time to honour the people who are there when we just need to go: World Facilities Management Day.
When you can't visit someone directly, brighten their day with flowers: Bring Flowers To Someone Day.
Saturday is Waiters' Day, so remember to tip generously.
Sunday is, ironically, both Work From Home Day and World Baking Day, so make the best of it.
Sunday is also World Telecommunications Day, so it's a good time to remember to call your Aunt.
Additionally, there are a lot of people who suffer the stupidity and danger of close-minded fools who can't accept people who love people, so remember to fight stigma and violence on Sunday for the International Day Against Homophobia, Transphobia and Biphobia.
Monday is a holiday (Victoria Day), so remember to take the day off. While you're at it, order from a local restaurant to celebrate No Dirty Dishes Day.
The Delta Marriott Fredericton is panning to open a drive-in movie theatre complete with car-side food service in June. It's not nostalgia: it's necessity!
The UNB Art Centre is hosting another Design Works Wednesday next week. This time, it's about making Creative Egg Carton Gardens.
Bondo Picked One More Cup of Coffee by Jessica Rhaye's album of Bob Dylan covers in 2019.
I picked a couple of songs from the joint The Cap/CHSR fundraiser album, Postponed: The Mixtape: My Black Ram, with Sweet Time and Rory Taillon with Alone.
We featured a couple of older interviews on today's show, covering two things we need today more than ever: farmers and kindness.

Lucia Stephen, ACORN (2013)
Tim Fox on Random Act of Kindness Day (2014)
COVID-19 update:
Public Health reported no new cases of COVID-19 on Wednesday, leaving New Brunswick's total number of cases to 120.

Education minister Dominic Cardy says a new guide is available for parents online with questions about their younger children returning to daycare facilities on May 19. 

Child care facilities have the choice to stagger their openings or not open at all. 

The City of Fredericton will start sharing gardening knowhow in the next few weeks as part of an initiative to get folks out of the house. 

Students can start applying for the Canada Emergency Student Benefit today — the portal opened at 7 a.m. 

The Bank of Canada's Financial System Review has declared that Canadian banks have stayed resilient during the pandemic and are prepared for the worst-case scenarios. 

Prime Minister Trudeau announced Ottawa will invest $469 million to help fish harvesters across the country and encourages Canadians to support their local food industry.

Podcast: Play in new window | Download
Subscribe: Google Podcasts | RSS