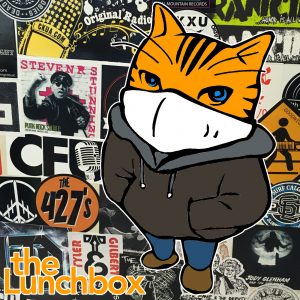 On today's show:
I didn't get a chance to mention it, but today was Please Take My Children To Work Day. Seems like something many people need more than ever..
It was also World Industrial Design Day. Enjoy your slowmo boho promo!
It's almost Canada Day, and while nothing will be normal right away, there are a few things to know:

City Hall and other administrative offices will be closed on Canada Day, and transit will not be running.
Garbage and recycling collection will occur, but the routine schedules may not be, so please put everything outside by 7am.
Canada Day celebrations will be virtual, with performances running from 10am to 10pm. Check out the full schedule online.
Join with others in Carleton Park on Canada Day for a 60 minute outdoor yoga class! (Although if it rains, it will be online.)
And the Design Works Wednesday activity for this week is Crazy Collage People!

While we many not be gathering in dark rooms just yet, but it looks like we're going to have some theatre back this year! Notable Acts is calling for actors to put on a form of its annual new play/new playwright festival. Herbert The Cow Productions and Nasty Shadows Theatre Company are partnering up to bring The Fifth Wall this fall, billed as "Fredericton's first (and hopefully NOT annual) social distancing show".
The Cultural Expression Festival is continuing this week with cultural spotlights on Iran and the Phillippines, and a Living Library!
Today I looked back to 2014 to listen to Josh from Kuato talk about The Great Upheaval, and I paired it with the song Battle of Blood Creek from that album.
We also listened to my 2014 interview with political cartoonist Michael deAdder, on the publication of his collection entitled You Might Be From New Brunswick If….
News:
Yesterday marked five days since New Brunswick's Public Health authority reported a new case of COVID-19.
Applications for provincial and federal student loans opened as of midnight last night.
After a full crown land closure over the past week, the Department of Natural Resources has lifted all restrictions.
Campbellton RCMP is asking for the public's help in locating a missing woman from Dalhousie.
A man from Saint Ignace is facing drug trafficking charges after police executed a search warrant at A home on Gallant Street.
The owner of Boom! Nightclub announced on social media it will shut down.
And after four years without one, the Village of Gagetown had its maiden voyage for its brand new river ferry yesterday.

Podcast: Play in new window | Download
Subscribe: Google Podcasts | RSS