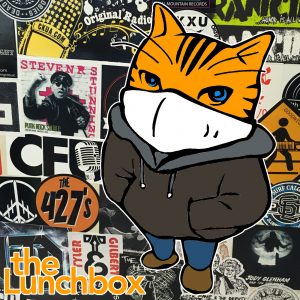 On today's show:
Today is Social Media Day, so took a long, hard look at the way you use it, and then swear off it for a day…
It's also Meteor Watch Day. That used to seem amusing, but then 2020 happened, so… EYES TO THE SKIES!
Of course, tomorrow is Canada Day, but it's also Second Half Of The Year Day. So, it's all downhill from here in 2020.
A reminder that as of June 29, transit has increased capacity (to 50%) and more runs, but masks will be required. However, remember that transit will not be operating on Canada Day.
This is the last day of the Cultural Expressions Festival, which has gone virtual and presented spotlights of several cultures. Tonight, it features a Living Library, where you can talk to people from around the world who've come here about their experiences.
Canada Day Celebrations are entirely virtual this year, but will feature performances by several musicians, as well as Science East, the Calithumpians and the Filipino-Canadian CommUnity of New Brunswick, among others. There are no planned fireworks this year.
If the rain holds off on Canada Day, there are plans to invite people to Carleton Park for a live yoga session. (If it does rain, it will virtual, so you can't use that excuse…)
The Create at Home Series of the UNB Art Centre's Design Works Wednesday goes live at 10am! This week, it's time to create Crazy Collage People.
In June, as hundreds of people across New Brunswick rallied for Black Lives Matter, Chantel Moore, a member of Tla-o-qui-aht First Nation, and Rodney Levi, a member of Metepenagiag First Nation, were killed by the police in New Brunswick. Join online for a conversation with spoken word poet, educator, journalist and activist El Jones and Wolastoqiyik clan mother Alma Brooks on the police killings and defunding the police. What does defunding the police mean? Why is defunding the police important? How does it work? This event is organized by Solidarité Fredericton and is supported by the Wolastoq Grand Council, Mayworks Fredericton and the NB Media Co-op 
As promised, we revisit my interview with Michael de Adder about his 2017 collection of political cartoons called You Might Be A Canadian If…
I also revisit a 2019 artist-in-residence interview with Sarah Petite about encaustic painting.
News:
Yesterday marked six days since New Brunswick's Public Health authority reported a new case of COVID-19.

Hunters and anglers now have more options when it comes to buying hunting and fishing licences.

The senate committee on reconciliation from St. Thomas University is sharing a new resource to celebrate the school's indigenous community.

Oromocto RCMP is asking for the public's help to identify suspects after a break-in at a local McDonalds.

Lameque RCMP is looking into a suspicious fire on Miscou Island.

Victims of violence can now end their leases early after changes to the residential tenancies act.

And the COVID-19 pandemic is not stopping Fredericton from celebrating Canada day.

Podcast: Play in new window | Download
Subscribe: Android | Google Podcasts | RSS