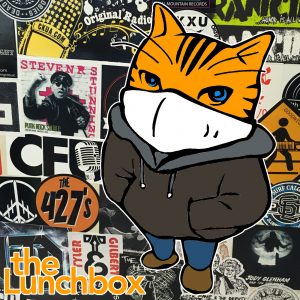 On today's show:
It's UFO Day… So, personally, I'd like to welcome our alien friends, but they should probably keep two metres away, just to be safer (for them).
It's also I Forgot Day. I'm sure we've all forgotten something, so it's a sorta amnesty day for forgiveness. Unless you've forgotten that I forgot something, and then we're definitely even.
We need to talk about change. Tonight, join El Jones and Alma Brooks for Defund and reallocate: a community discussion on the police. What does defunding the police mean? Why is the defunding the police important? How does it work? These questions and more will be part of the discussion taking place tonight, July 2 at 7pm. See the Facebook event for full connection details.
Glad for the recent announcement that NotaBle Acts will be proceeding in some form this fall, I decided to revisit a discussion with Kat Hall, Greg Everett and Len Falkenstein from 2018 on a feature from that year's production.
I also felt like I needed the proper kind of blues, and brought out an interview with Richie Young from last year, where he talked about (and performed about) his new album, Turn Back On Your Radio.
News updates:
Starting tonight at midnight, residents will be allowed to bubble with our neighbouring Atlantic Canadian provinces. There are three active cases in zone five, with two in intensive care.

Starting July 13, all Service New Brunswick locations will have reopened for business.

Air Canada announced Tuesday it would discontinue 14 flight routes across Atlantic Canada, including two from the Fredericton airport.

Codiac RCMP is looking into the disappearance of a young girl from Moncton.

West District RCMP is looking for help in their investigation of a series of fires last week in northern New Brunswick.

After several successful skiing seasons, the general manager of Poley Mountain's ski resort is retiring.

Cineplex announced Tuesday it would reopen three of its New Brunswick locations in Saint John, Fredericton and Dieppe.

Podcast: Play in new window | Download
Subscribe: Google Podcasts | RSS