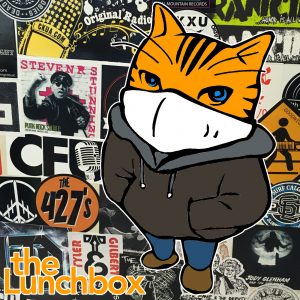 On today's show:
Can't we all just get along? Today should be the day, combining Tell The Truth Day with Global Forgiveness Day, along with post-fight… post-discussion goodies like Chocolate Day, Strawberry Sundae Day and Macaroni Day. But let us not remember out steaks and milk, because it's also Cow Appreciation Day.
Live music continues to return! Dolan's Pub has announced its lineup of music for the rest of the year, with Certified lined up for this Thursday, Friday and Saturday nights at 10pm.
Peter Hansen and Andrew Kenny will be performing at the Charlotte Street Arts Centre at 7pm on Thursday night. Tickets are limited, only cost $15, and are available at the door, so head in early!
We're revisiting art again today, from speaking to Katherine Moller during her busy song-writing residency in 2016, to talking with Maria Maltais  of the UNB Art Centre about newly-added elements to the permanent collection in in 2018. Enjoy these interviews!
News update:
For its 13th day in a row, New Brunswick Public Health reported no new cases of COVID-19.

After announcing measures last month to get students back in the classroom come September, the Department of Education is asking parents for help.

The Financial and Consumer Services Commission is warning house hunters about a rental scam circulating the province.

A 50-year-old woman from Apohaqui is dead after a motorcycle crash in Lower Cove outside Sussex.

Fredericton police are investigating after the outdoor music garden at Gibson-Neill Memorial School was vandalized Thursday night.

The City of Saint John voted unanimously on a motion to make racial discrimination a criminal charge.

And two members of the royal family say that countries must acknowledge and right any wrongs made by colonialism.

Podcast: Play in new window | Download
Subscribe: Google Podcasts | RSS