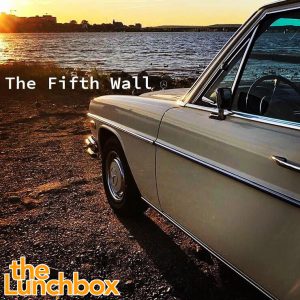 On the show:
Monday was Lazy Day, so you can be forgiven if you got nothing done.
Looking forward to the return of a Northside Creators Market at the Picaroon's Roundhouse! It's schedule to start this Saturday, August 15, and run from 8am to 2pm.
It's a big week!

Join friends on Wednesday night for Capital 6 live & in person on the patio at The Cap!
We've got the return of the Living Roots Festival starts with Shaun Ferguson // Palmer on Thursday, August 13 at 7pm at The Cap. It continues with performances on Friday and Saturday, and ends with a big showcase on Sunday.
Herbert The Cow Productions and Nasty Shadows Theatre Company have combined forces for some brand-new theatre: The Fifth Wall (a Social Distancing Project) runs Thursday and Friday nights, starting at 6:30pm each night. Listen to the show for my interview with Corinski Nowlan and Scott Shannon about the performance!
The upcoming Design Works Wednesday from the UNB Art Centre is all about Blue Cubism! Tune in their Facebook page after 10am on Wednesday to learn about a hundred shades of blue.
Halifax Pier will on stage at Dolan's Pub this week, too!

As I suggested above, I got a chance to connect with Corinski Nowlan and Scott Shannon to ask them about doing theatre in the midst of the pandemic, from the postponed performances of Veils earlier this year to the "uncancellable" upcoming outdoor, in-a-parking-lot performances of The Fifth Wall (a Social Distancing Project).
And because this is Water Quality Month, I jumped back to spring of 2019 and a chat with Marie Maltais about the UNB Art Centre's Water Panel.
News updates:
New Brunswick Public Health reported no new cases of COVID-19 over the weekend.
University students are finding this year's meal plans a little hard to swallow.
Starting tomorrow, education minister Dominic Cardy will begin offering a return to school plan update twice a week.
New Brunswickers will find a bright yellow envelope from Elections New Brunswicker waiting for them in the mail this week.
The Codiac RCMP is asking for the public's help in locating a missing man in Moncton.
Police in Saint John are warning residents about phone scams from individuals claiming to be connected with a law enforcement agency.
Fredericton's LGBTQ community may have a new place to call home by October 1.
And starting on Wednesday, all Walmart customers and staff across Canada will be required to wear face masks.

Podcast: Play in new window | Download
Subscribe: Android | Google Podcasts | RSS