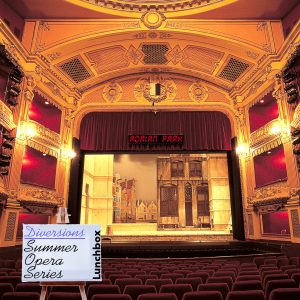 Summer deserves thunder and lightning, temperatures flaring and passions all over the place — just like opera!
My guest today is Adrian Park, host of CHSR's long-running classical and opera program, Diversions. For the last 20 years, he's run a special summer opera series starting around Canada Day and running until Labour Day. He joins me to talk about the upcoming productions, all selected as personal indulgences.
Diversions' summer opera series begins on June 30. You can catch the show every Sunday starting at 4pm.

Podcast: Play in new window | Download
Subscribe: Android | Google Podcasts | RSS