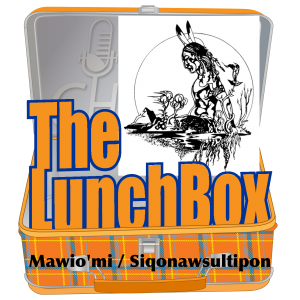 How many general cultural groups in New Brunswick would you count?
We talk a lot about a bilingual province, about language duality in New Brunswick, but there are cultures much older that deserve to be recognized, celebrated and learned about.
And here's your chance!
On March 16, there is an all-day event taking place in the Currie Centre on UNB campus: the 1st Annual Mawio'mi / Siqonawsultipon (Powwow), presented by UNB's Mi'kmaq/Wolastoqey Centre. My guests today are David Perley (Director, MWC) and Imelda Perley (UNB's Elder-in-residence). They described the work of the well-established centre (formerly the Mi'kmaq/Maliseet Institute, MMI), the need for better education about the native heritage of New Brunswick, and the great celebration of story, music and dance that will be at the Powwow.
The event is free and open to everyone!
Music today:
For a brief moment, Highs transport us to a warmer place with Summer Dress from their self-titled EP.
And the beautiful music of Alana Yorke reminds me of Enya on her track, Time Revisited, taken from the Dream Magic album.

Podcast: Play in new window | Download
Subscribe: Google Podcasts | RSS