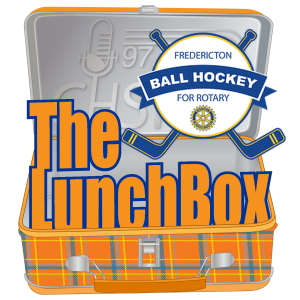 It's time to start thinking about spring and summer again!
My guest today is Don Mackay of the Fredericton North Rotary Club. They're putting on the 2nd Annual Fredericton Ball Hockey Tournament [Poster] in May as a fundraiser for Rotary. There's an early-bird rate to get your team registered by March 15!
We talk all about the sport of ball hockey, from the setup of the tournament to the setup of a player. Be prepared to find your part of the pavement and play!
Music Today:
It's Napping Day, so why not start off with Sweet Dream Sleeper by Don Brownrigg, from his album It Takes All Kinds To Make This World, I Find.
Express your inner android with Machine by Scott Helman, taken from his Augusta album.
And just because it's a beautiful song (and because this coming weekend, Cedric Noel will be at the station with his new band, The Sentimentals), here's The Runaway Always by Redwood Fields from Accidentals.

Podcast: Play in new window | Download
Subscribe: Android | Google Podcasts | RSS