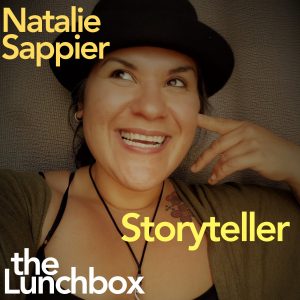 We all have stories to tell — but it takes a special heart and mind to present them well.
My guest today is Natalie Sappier, a Wolistoqey storyteller and artist of many media. She is currently the artist-in-residence at UNB's Art Centre, the first artist in nearly 60 years. She joins me to talk about her inspirations and art forms and the use of art as cultural memory.
Natalie's residency continues throughout November, and she has a number of presentations celebrating the work that she's doing, including Ehpit: Stories on October 10 at 6pm at the UNB Art Centre (Memorial Hall, 9 Bailey Drive, UNB, Fredericton) and featuring in this year's Gelu'lg Maw-a-paw on October 25 at the Delta on Woodstock Road in Fredericton.

Podcast: Play in new window | Download
Subscribe: Android | Google Podcasts | RSS