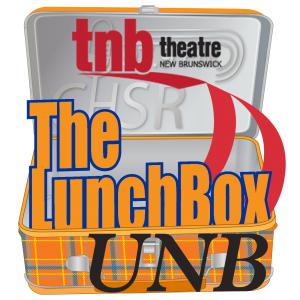 The more you know, the more you become aware of the universe around you. It is a way to appreciate things, and to never be bored.
This summer is going to be anything but boring, if my guests today are any indication! My first guest is Thomas Morgan Jones, the new Artistic Director at TNB. His enthusiasm for theatre is palpable, and we had a great time talking about the thematic setting that an Artistic Director is involved with, as well as talking about the great opportunities to learn more about the artistic expression of acting which he will have the chance to share with interested parties in an upcoming workshop.
The big announcement of the season will be coming up next week, so we'll be keeping an eye out for it to share with you.
My second guest today is Alison Howells, the Program Development Officer at UNB responsible for managing the Leisure Learning courses and the summer Design Works Camps for Kids. We talk about the many wonderful opportunities people have to learn during these summer workshops, and tease a little about the upcoming Design Works camps.
Music today:
It is a good Spring reminder to get involved in as many things as possible, so we heard No Plan B from the album of the same name by Sieraslave.
A groovy second piece followed my interview with TNB's new Artistic Director, so we heard from Elephant Skeletons's album Volume III with the song Rubies & Jewelry.
And to introduce my second guest, we heard from Revenge of the Trees with the song Workin' from the album Into The Night.

Podcast: Play in new window | Download
Subscribe: Android | Google Podcasts | RSS