Her Turn is returning to the airwaves!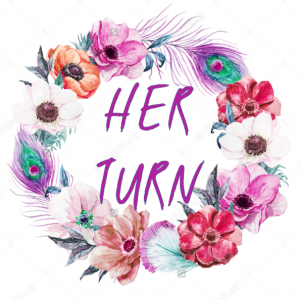 CHSR's role in the community is to provide programming as diverse as the community it serves, and to give a voice to things that mainstream media often fail to recognize.
After noticing the lack of female presence on the airwaves, in June 2015 Erin Bond, one of few female radio hosts at CHSR, created a weekly hour show titled Her Turn, playing only all-female or female fronted bands and musicians. Interviewing musicians like SAVVIE, Vulva Culture, Nancy Pants, and Kris & Dee about being women in the music industry, Her Turn became an interesting insight into some of the obstacles women face in the scene.
Short lived, Her Turn was put on hiatus in February 2016 while Bond went on maternity leave. As the months went by Bond noticed again that female artists weren't showcased as prominent as they could be, so she's bringing Her Turn back early! Beginning January 30, 2017 7pm AST you can once again hear new episodes of Her Turn every Tuesday evening.
If you are a self-identified female artist and would like your music to appear on Her Turn, email Erin directly at stationmanager[at]chsrfm[dot]ca.
Also, check Her Turn out on Facebook for the latest episode and track listings.