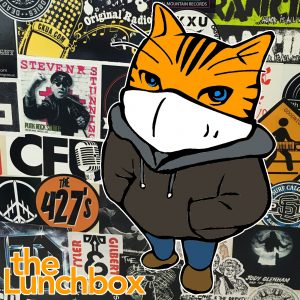 Ah, the summer fling. The ridiculous romance. The magic of falling in love. And: just plain magic.
Join me as I chat with Tilly Jackson (director), Sydney Hallett (Rosalynd) and Alex Pannier (Orlando) about one of two Shakespearean plays being offered this summer: Bard in the Barracks presents As You Like It. We discuss the ins-and-outs of one of the Bard's lesser-known but beloved romantic comedies, what it's like staging a musical, and how much everyone needs this delightful absurdity.
Bard in the Barracks presents As You Like It at 7:30pm in Odell Park on Tuesdays, Thursdays and Fridays until July 1, with a special (reduced price) preview performance on June 16.
All performances begin at 7:30 PM, but patrons should arrive at the park by 7:10 or earlier to allow time to buy tickets and make it to the play's starting point. Good walking shoes, clothing for all weather possibilities, a flashlight, and a blanket to sit on are recommended.
Run time: Approximately 2 hours 30 minutes, including one 15-minute intermission.
Tickets are available at the door at our box office by the main parking lot in Odell Park, or can be purchased in advance online at https://www.eventbrite.ca/o/bard-in-the-barracks-33541233539.
See the Bard In The Barracks website for more details.

Podcast: Play in new window | Download
Subscribe: Google Podcasts | RSS | More