2019 Fundrive is APRIL!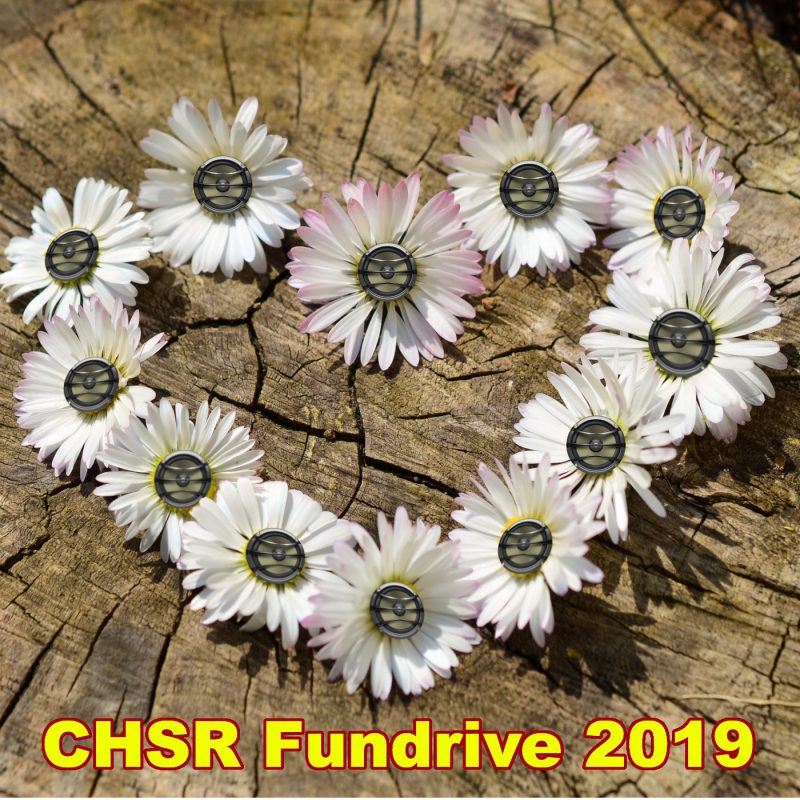 This year, we've waited to the very last minute to make our ask for money. Honestly, we'd rather not do it, but bills never stop, and we can only pretend the computers aren't old for a limited period of time.
So, we're asking you to join us for Fundrive April!
You'll be hearing from all your favourite hosts about what you can do, but here's a quick overview:
Make a once-a-year donation to our PayPal account. (see below)
Support us every month by joining our Patreon family.
Come out to any of our events and seek out our fundrive jar to put money in it.
We're putting the fun in fundrive by holding four different events in the month of April!
April 7 is the Barry Awards ceremony. We'll be handing out the prizes and let you know about all the winners.
April 13 is our "1st Kinda Annual Record/Gear Sale/Swap" event. From noon until 4pm, we'll be opening up the Charlotte St Arts Centre for gearheads and vinyl collectors to have a space to sell, trade or bargain for things. We still need more sellers, so if you or someone you know has been thinking about selling off some vinyl or sound/music gear, get them in touch with Bondo ASAP. More details on the Facebook event (please share widely): https://www.facebook.com/events/406670863399421/
April 26 we are partnering with Living Roots to host a "Big Shiny Tunes 1&2 cover show". This should be the big fundraiser for the station this year. Please join us to relive this album as never before, and share the event widely: https://www.facebook.com/events/308230973381967/
April 27 we are planning an all-day live marathon. We've done this a couple of years in a row, and it's a chance for us to break the pattern a bit and get a little goofy. Tune in and donate all day to hear your name thanked — maybe even shouted.
Support Community Radio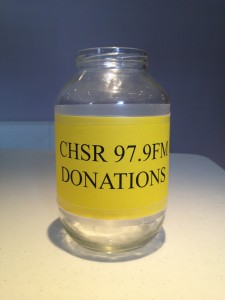 CHSR-FM is an independent, alternative, non-profit, campus and community radio station. We provide a 24/7 service, both in terms of delivering great alternative programming not available anywhere else, and in terms of providing a venue for public engagement, skills training and community support.
Your donation will help support the continual growth that CHSR-FM has demonstrated for over 56 years in operation. We are dedicated to expanding service, offering and training for the coming decades as well.
Thank you so very much for your support!
How You Can Donate
---
Join our Patreon Campaign!

Make small sustaining donations each month!

Make a one-time donation of any amount you like!

Mail a cheque or money order
(payable to "CHSR Broadcasting Inc.") to:CHSR
Box 4400
Student Union Building,
UNB Campus
Fredericton, NB
E3B 5A3