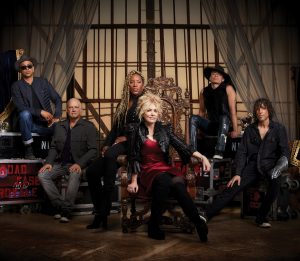 Nancy Wilson is a singer, songwriter, producer, and co-fronted the first female-fronted rock band, Heart, with her sister Ann. With over 4 decades of performing under her belt, this Rock & Roll Hall of Fame inductee is touring to Atlantic Canada with her new project, Roadcase Royale.
Wilson took a moment to chat with Bondo about forming the new band, how writing is now different, her explanation of the Seattle music boom, and leaves advice for the participants of Fredericton's Girls+ Rock Camp.
You can find more information on Roadcase Royale HERE.

Podcast: Play in new window | Download
Subscribe: Google Podcasts | RSS